MGS Golf Speed Trap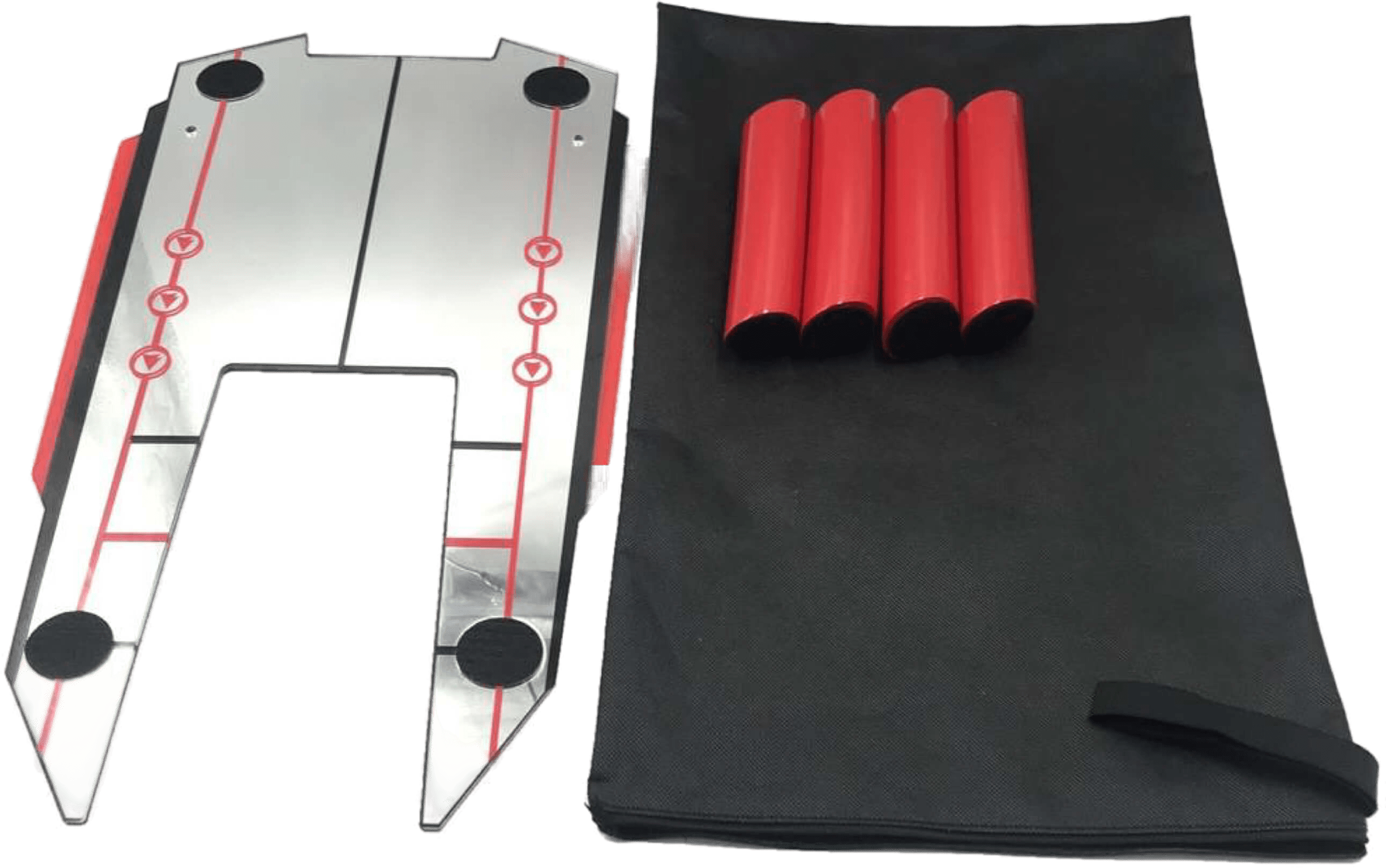 MGS Golf Speed Trap
$49.95
Includes 4mm acrylic base, four swing path rods, and carry bag
Works for right and left handed golfers (Rotate rods) - Practice chip, pitch, and full swing shots - Eliminate slice or hook

ST101
---
How to use it:

1. Start by making swings with just the base, using no rods and no ball. This will give you a feel for making consistent swing after swing. Your goal here is to miss the base and swing through the grass. Don't worry if you do hit the base though, it's unbreakable!

2. Next, move on to chipping and pitching, using the base, a ball, and no rods. Place a ball next to the pitching line (red line), and practice your normal chip shot. Your goal is to miss the base, hit the ball first, and then the grass, in that order. Starting at the red line will give you more room for error. As you improve, you can move the ball back to the chipping line (white line), and see if you can still miss the base.

3. Now, using the base, the rods, and a ball, practice your full swing with a 5-7 iron. Place the ball next to the red line to make it easier on yourself in the beginning. Try to keep your swing path on the right line, avoiding the rods and the base, and hitting the ball cleanly with a crisp divot. This will take practice, and remember you can widen, narrow, and rotate the rods depending on where you are at with your swing.