MGS Loyalty Club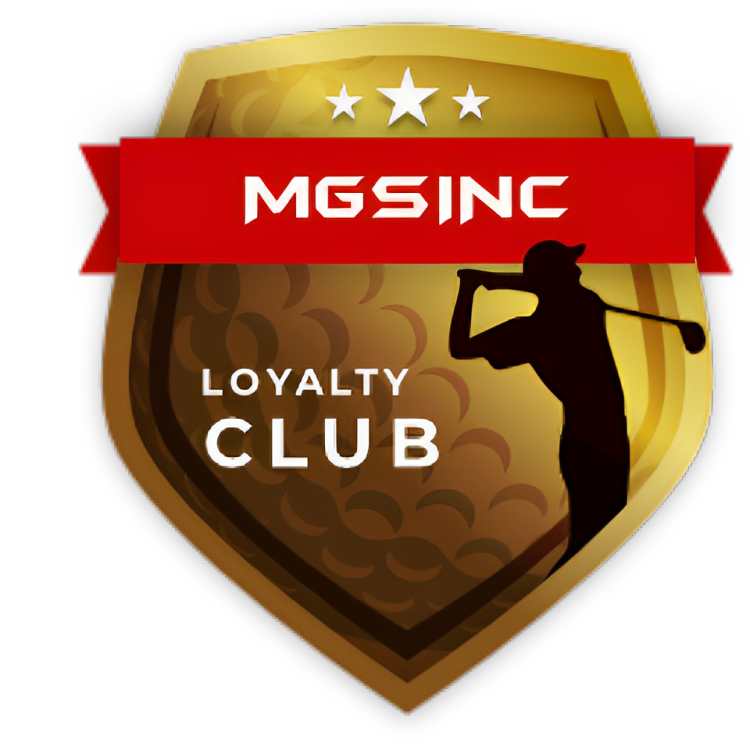 MGS Loyalty Club
$0.00
Join the MGS Loyalty Club today and we'll upgrade your rangefinder for free. Read on for all the details below.
---
I'D LIKE TO INTRODUCE YOU TO A VERY POPULAR PROGRAM WE HAVE CALLED THE "MGS LOYALTY CLUB."
We created the MGS Loyalty Club as a way to support you even further with your golfing journey…
And it comes with a number of bonuses that I know you'll love.
So let me quickly explain how it works, what's in it for you, and how it's going to improve your golf game.
First, if your rangefinder gets damaged, broken, stolen or lost…
JUST LET US KNOW AND WE'LL SEND YOU A BRAND-NEW RANGEFINDER, FREE OF CHARGE.
We even cover the shipping costs. And you also get free battery replacements as a member.
But here's the biggest benefit of all.
We're constantly working on upgrades for the Eagle Eye.
And we're coming out with new, updated models every year.
AND AS A MEMBER, YOU'LL HAVE THE OPTION TO UPGRADE YOUR EAGLE EYE TO A NEW AND IMPROVED MODEL, EVERY 12 MONTHS FOR FREE!
And as a member, you'll have the option to upgrade your Eagle Eye to a new and improved model, every 12 months for Free!
This way you'll always have the latest technology and the most up-to-date rangefinder.
This upgrade will be completely free provided you're a member of the loyalty club…
And if you want to upgrade before 12 months, no problem. You can do that for a small charge.
ON TOP OF ALL THIS, YOU GET FREE SHIPPING ON ALL OF OUR PRODUCTS.
So if you want training aids, a new putter, or anything else we offer…
You can order it and get free shipping.
At our store, we offer custom-fitted golf clubs, training aids, apparel, and many other accessories…
So we have you covered with our top-of-the-line and innovative products.
You get free shipping on all of these products through mygolfingstore.com.
Next, and perhaps most importantly of all…
YOU GET FULL ACCESS TO THE PRIVATE MEMBERS ACADEMY.
The Private Members Academy is our full-blown video masterclass…
Where our certified PGA instructors coach you through every part of the game.
Showing you in high-definition, exactly how to drive the ball 20, 30, or even 50 yards past your playing partners
Fix your slice…
And drain putts from all over the green.
Our coaches are some of the best in the world…
Including Steve Bosdosh, Golf Magazine top 100 teacher…
And Joe DiChiara, Golf Digest Top 40 under 40 teacher.
Inside our members area, they share their hard-earned golfing secrets that they've previously only taught to their high-paying private clients.
And you'll get step-by-step instructions to improve every area of your game…
Slash strokes off your scorecard…
And become a much more consistent golfer.
But there's still more!
Not only do you get access to all these videos.
BUT YOU CAN ALSO ASK OUR PGA CERTIFIED COACHES A QUESTION ANY TIME YOU WANT.
Another great bonus is that you can upload a video of your swing to our online portal - which I'll show you in just a moment…
And one of our Pros will send you detailed feedback, with step-by-step instructions so you know exactly how to improve!
Normally, this kind of feedback would cost $125 per hour with a PGA coach at your club…
BUT IT'S FREE AS A MEMBER OF THE MYGOLFINGSTORE LOYALTY CLUB.
We also do monthly giveaways, where one lucky golfer will win an amazing gift…
Such as a top of the range driver, or a free ticket to one of our 3-day golf schools.
So to summarize, along with your Eagle Eye Rangefinder…
You're also going to get:
A BRAND-NEW, top of the line rangefinder shipped to your door every 12 months.
A FREE replacement rangefinder if yours gets damaged, broken, stolen or lost.
Free batteries anytime you need them.
Free shipping on all of our products.
Full access to Private Members Academy, where our certified PGA instructors coach you through every part of the game.
Swing Analysis where you can upload footage of your swing and get feedback from one of our Pros
And much, much more.
Drills for every playing level and part of the game.
The value of this package is worth over $500…


I'D LIKE TO OFFER YOU A FREE 14-DAY TRIAL TO THE MGS LOYALTY CLUB.
That means you pay absolutely nothing else today...
Which gives you 14-days to enjoy the MGS Loyalty Club.
If you love it, then you don't need to do anything and your card will be billed $29/month.
But if at any point during your 14-day trial you want to cancel, no problem. Just let us know and you won't be billed a single penny.
And you'll get immediate access to everything we talked about today.